It is inspiring and exciting to us to seek out contributors to a good life together with our customers.
---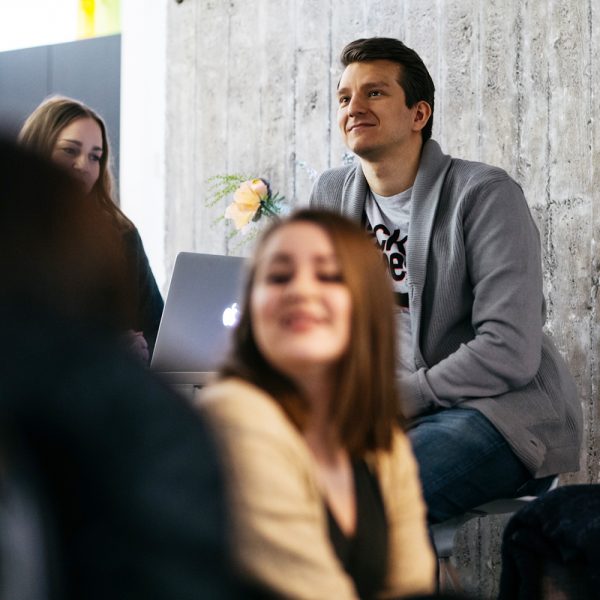 OSG Communications briefly
Our team consists of independent, intelligent people with different backgrounds. We approach communicating on good life from different perspectives: out team includes communications consultants, reporters, service design specialists, event creators and graphic designers. Our services are supported by vast cooperation networks and good relationships with media.
Expertise is about having the courage to adopt new innovation, learn and to coach. When necessary, we also have the courage to go another way. We are inspired by ideas, perspectives and the new trends in our industry. Inspiration is created through a sense of community, learning together and the opportunity to grow.
You can rely on us. We keep to schedules and are punctual and bold with our work. We are implementers, developers and dreamers. The best inventions are created together with customers through listening and brainstorming.
Founded in 1993
Finnish private ownership
16 communications experts
Part of the Finnish marketing communications group, OjalaSaariGroup
Finnish representative of global communications agency WE Communications
Member of the Finnish Association of Marketing, Technology and Creativity (MTL)
We have a quality system in place and are an MTL quality audited communications agency
---
Awards
Agency of the Year 2022 winner (Communications Agencies)
Excellence Awards 2021 winner
Agency of the Year 2019 winner (Communications, PR and Content Agencies)
Cannes Lions 2018
Excellence Awards 2018 finalist
Agency of the Year 2017 and a 2018 finalist (Communications, PR and Content Agencies)
3rd place in 2017 image survey conducted by Taloustutkimus (Communications and Content Agencies)
---
OSG Communications' Environmental Policy
To us, the well-being of the environment is a crucial part of a good life. At OSG Communications, we are determined to improve the management and control of environmental issues to enable more responsible and sustainable activities. Our goal is to support the well-being of the environment through everyday actions and choices, such as, procuring eco-friendly products and services, and the sorting and reducing of waste. We communicate about the importance of responsible actions to our customers as well. Taking care of the environment gives meaning to our actions.
We have the EcoCompass environmental management certificate.